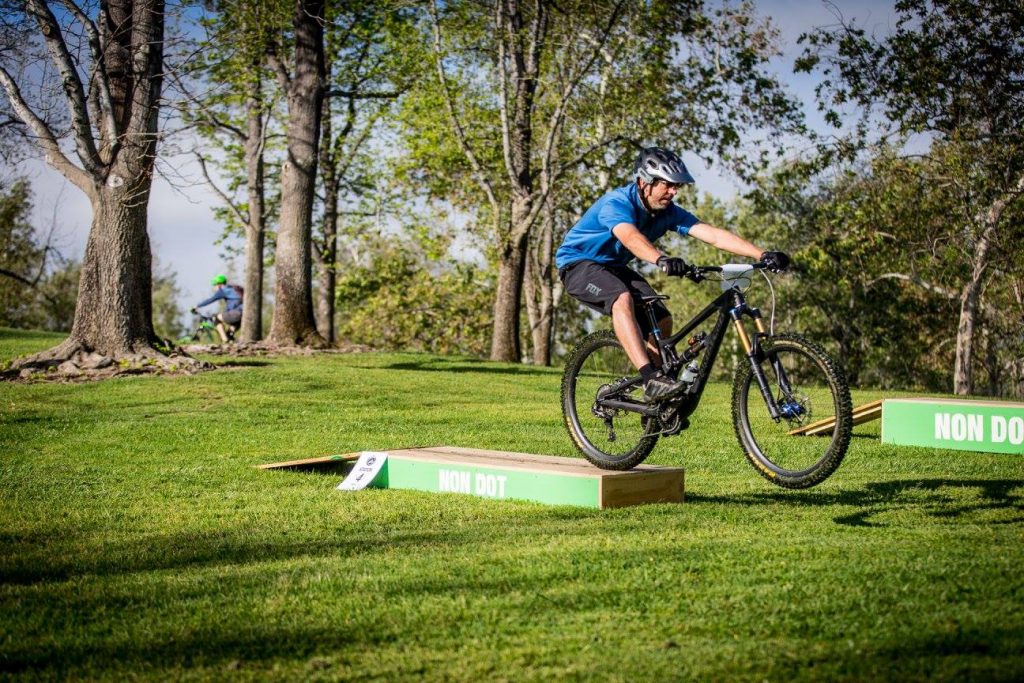 Skills!
New Small group clinics now available!
At Non Dot, we are convinced that if you are not learning new skills, you are likely not progressing on the bike. We offer several skills clinics throughout the year for beginning to advanced riders. We want you to gain confidence on your bike so you can have more FUN!
Our confidence building Mountain Bike Skills Clinics are geared towards the beginner / intermediate rider who is looking to learn and perfect the fundamental skills of mountain biking. These clinics are taught on grass in a safe area to really push these skills to the limit.
We are currently offering small group clinics. These clinics will only be offered to 8 people (with two instructors). They are considered to be more of a private lesson over a large group clinic with physical distancing and guidelines on small group activities being taken into effect. The same 5 skills as in our main clinics (listed below) will be taught in a small group setting. 
Cost: $60 for 2 hours of instruction.

Who:  Beginner / Intermediate level riders looking to build confidence on the fundamental mountain bike skills. Only 8 spots available! 

When:  Wednesday, July 29 from 5:00pm until 7:00pm
Where: South County location coming soon!
Large group confidence clinics will start back up in August!
This is a 5 station skills clinic:
Cornering techniques
Improve your technical climbing skills – body position and managing traction on climbs
Proper braking techniques
Learn how to control bike on drops
Learn how to go over an obstacle using front and rear wheel lifts
Feedback from past clinics:
"If you are desiring to further your MTB skills, this is the perfect clinic for you. You'll receive informative information and have an opportunity to put into practice what you learn. Friendly, encouraging staff. When I first arrived, I was timid but by the end of the clinic, I was very encouraged and left with an "I can do this" attitude! Had a blast and met very nice people. So, conquer your fear and join in on future clinics. You'll be glad you did. Thank you Non Dot for all you do. Looking forward to your next clinic"
"Excellent clinic to take me to the next level! All of the instructors were very approachable and willing to share their knowledgeable. I was able to see immediate improvement in my riding when I implemented the skills that I learned!"
"I had a great time, and came away from every drill with something new to incorporate into future rides and races. I'll have more control, a smoother ride, and have more fun out on the trails after this. Awesome!"