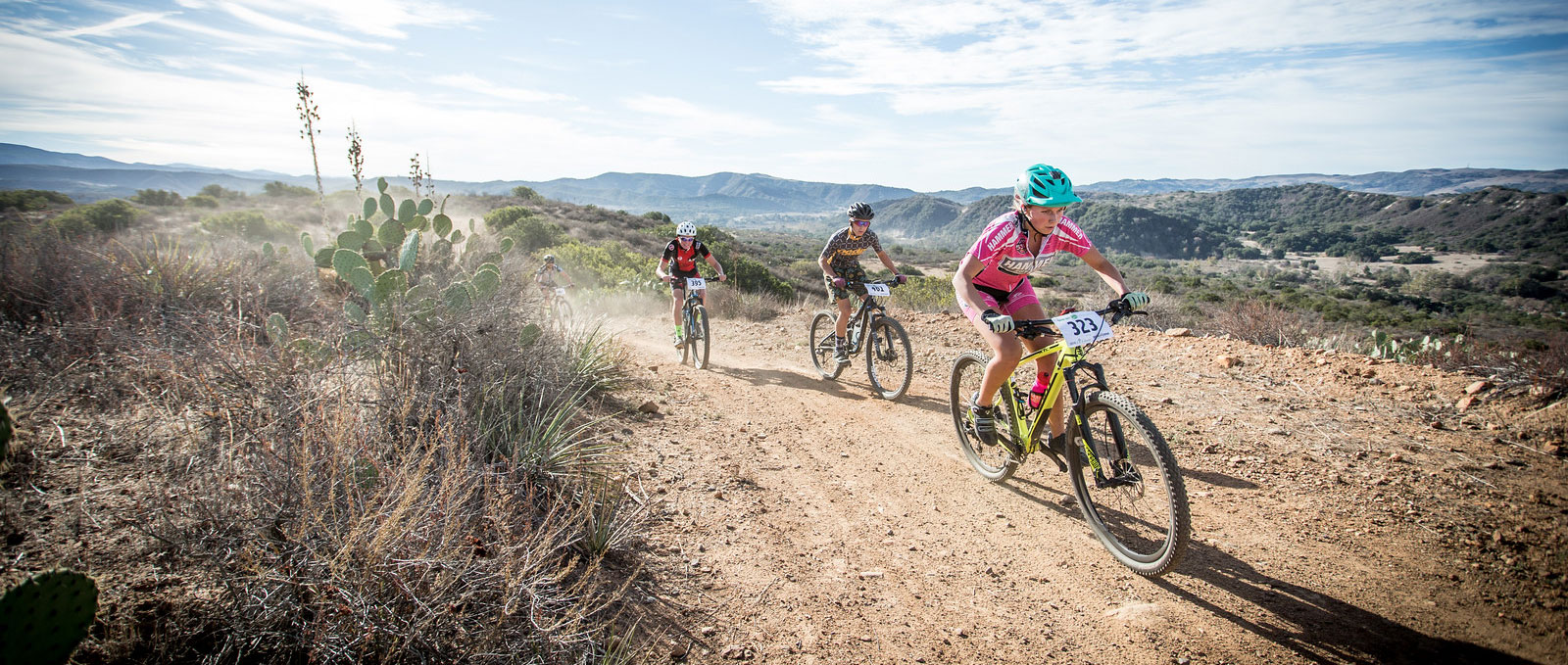 RACE DATES
February 3, 2018 - Whiting Ranch Time Trial ($40)
February 24, 2018 - Caspers Wilderness XC Race ($50)
March 10, 2018 - Aliso & Wood Canyon XC Race ($50)
March 24, 2018 - Series Finale at Santiago Oaks ($55 - includes lunch)
CATEGORIES
Men: (Age group is your age at the end of 2018)
· Beginner (19 and under, 20-29, 30-39, 40-49, 50+)
· Sport (19 and under, 20-29, 30-39, 40-49, 50-54, 55-59, 60+)
· Expert (35 and under, 36-49, 50 and over)
· Elite (Open)
· Clydesdale 200 lbs + (Open)
· Single Speed (Open)
Women:
· Beginner (Open)
· Sport (Open)
· Expert (Open)
Sorry. No E-Bike category.
There must be a minimum of 3 racers in each class for awards to be given.
RACE CLASSES
Beginner: New racers and recreational riders. You want to see what this racing thing is all about. You ride mountain bikes but don't typically race. A long ride for you is in the 10 mile range. If you were on the podium for the overall series or for 2 or more races last season, you should move up to Sport.
Sport: You have raced mountain bikes before. You like to push yourself on your weekly rides to get faster and go further. If you were on the podium in Sport multiple times, you should consider moving up to Expert!
Expert: For the seasoned and/or sponsored racers. Same course as the Sport racers. 
Elite: For the seasoned and/or sponsored racers, pushing it to the limits with a longer course. Usually one lap more than Sport racers. 
Singlespeed: You ride a single geared bike. Open to male and female racers. Does the same lap count as Sport racers.
Clydesdale: You are over 200 pounds! If you have been racing as a clydesdale and are barely pushing the weight limit, (mostly because you are 6'3"+) you should consider racing in the age group categories. Let's leave this class for those that are truly "clydesdales".