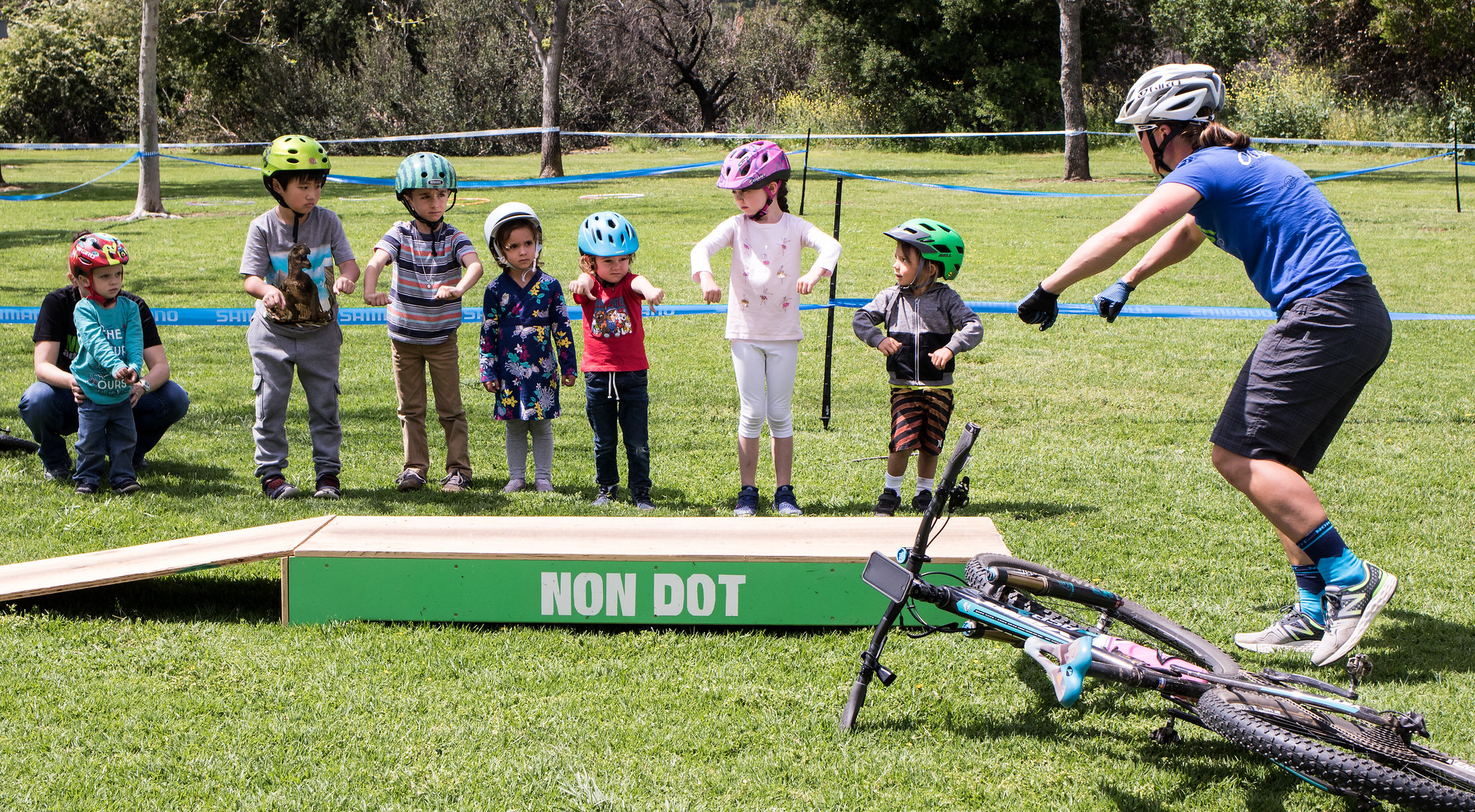 Non Dot Adventures has teamed up with Bykes & Tykes to provide cycling skills clinics for kids ages 18 months to 6 years old. Our mission is to create a place for every child to find the love of the bicycle in an environment that is fun, high energy, motivating and challenging. No matter their athletic ability or cycling ability, we will provide them an opportunity to learn the necessary skills, gain self-confidence and grow through health and fitness, all through pedaling a bike.
REGISTER FOR KIDS CLINIC 6/1
Cost is $25 per child and there will be 2 different session times depending on the child's age:
Session 1:
9-10:15 (snacks to follow)
18 mo – 3 years
Mom or dad required to be present to provide a supporting hand as necessary
Session 2:
10:30-11:45 (snacks to follow)
4-6 years
Where: Irvine Regional Park – 1 Irvine Park Road, Orange, CA 92869
Parking Lot C (Go left after you enter the park and then go to the 3rd lot)
Clothing
Socks
Shoes
Non-restrictive breathable clothing
Jacket (when weather calls for it)
Equipment
Helmet (No helmet = no practice)
Bicycle (push/balance or pedal – No tricycles allowed)
Sunscreen (Not mandatory, but recommended)
Hydration (Water or electrolyte drink)
Gloves (optional)
Bikes
Every child is required to have his or her own bicycle at each session.
For children who are not yet pedaling, a balance bike (no pedals) is required.
For those children who are currently pedaling, but only with the aid of training wheels, a balance bike is required.
Please DO NOT bring a bike with training wheels.
Drop – Off / Pick – Up Policy
For sessions where parents are not required to attend, we ask that you do not leave until the session starts. If you do decide to leave, we ask that you arrive 5 minutes prior to the end of the session. We are not responsible for any child outside of the session time. Please understand that this is for the safety of your own child.